Team Leadership
"Teamwork is the ability to work together toward a common vision. The ability to direct individual accomplishments toward organizational objectives. It is the fuel that allows common people to attain uncommon results."
– Andrew Carnegie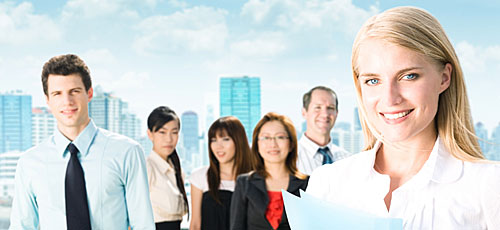 Is your team performing to your expectation?
Is your team achieving goals consistently?
Is employee turnover low?
Do you want to develop high performing individuals and teams?
Are your employees motivated?
In today's business, the team leader is the main link between the organization's goals and the people who are responsible for the daily activities that make those goals a reality. Because of the necessary and integral role that this position plays, it is obvious that good team leaders are key to the success of any organization.
Many everyday decisions required within this role affect profits, productivity, service levels as well as attitudes, and morale. With a role and function of this magnitude, it would seem logical that the process of becoming a team leader would require years and years of training. However, most team leaders have had little or no training in the required skills. Almost universally, today's team leaders are men and women who have been promoted from being a super worker to being a team leader.
Key Areas:
The Roles and Functions of A Successful Team Leader
Organizational Goal Setting
Developing Confidence
Managing and Controlling Your Use of Time
Creating and Managing Performance
Creating An Environment for Growth
Techniques for Better Training
Conducting the Evaluation
Taking Corrective Action
The Disciplinary Interview
Decisions, Habits, and Attitudes
Making Quality Decisions
Contact us at 1-800-513-1467 to schedule a free assessment meeting and begin our mutual evaluation process.
I am looking forward to working with you and your organization.
David Joud