Sales Process
"You don't close a sale, you open a relationship if you want to build a long-term, successful enterprise."
– Patricia Fripp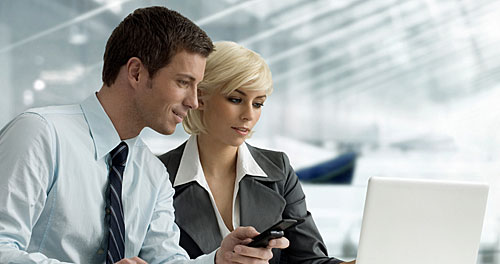 Is your sales team achieving their goals?
Is your sales team motivated and does it understand your strategy?
Do you have a process to connect with your prospects and clients to keep your competition away?
Is your sales force experiencing a high turnover?
Business in recent years has taken on many new and complex dimensions, and this trend is likely to continue. The field of sales has also seen some dramatic and far-reaching changes. Today's salesperson, as well as today's buyer, is better educated, more informed and has more options than ever before. These changes have created new, exciting and challenging possibilities in every organization. Sales Development is significantly different from sales training. In training, knowledge is transferred from one person to another. Development occurs only when knowledge is internalized, creating a behavioral change that leads to the expression of positive, results-oriented skills.
Today's business is sales-driven and today's salesperson is a key link to success in business. One element that distinguishes profitable companies from non-profitable companies is their success in developing their salespeople. The result is salespeople who sell because they want to excel, and succeed because they understand why and how to utilize their knowledge. The Sales Development process not only makes sales development possible, but eminently profitable.
Key Process:
Success In Sales
The Buying/Selling Process
Your Personal and Professional Growth
Prospecting Fundamentals
Planning Your Success Part I
Prospecting: Advanced Techniques
Communication Skills
Getting Appointments
Planning Your Success Part II
The Introduction
Gaining Favorable Attention
Discovering Wants and Needs
Building the Case for Action
Presenting Benefits and Consequences
Getting Commitment and Follow Up
Overcoming Obstacles for Continued Success In Sales
Contact us at 1-800-513-1467 to schedule a free assessment meeting and begin our mutual evaluation process.
I am looking forward to working with you and your organization.
David Joud